NBC TO AIR PORN OLYMPICS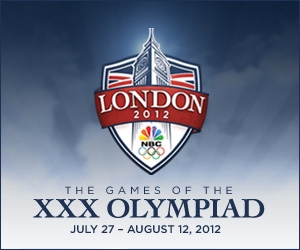 Perhaps they have been emboldened by the recent Supreme Court ruling for CBS against the FCC, but NBC is not backing down from their intention to air the Sex and Pornography Olympics, to be held this year in London. Showing sex and nudity are usually verboten on US television, but network spokesman Hugh Maxwell had this to say: "It is 2012, not 1950! Uptight prudes need to get with the times."
The games will include competitions such as nude track and field, nude equestrian events, nude swimming, nude gymnastics, nude coed basketball, circle jerking, quick climax fellatio and cunnilingus races, S&M marathons and no shortage of bondage and discipline exhibitions.
Opening ceremonies are scheduled to include musical vibrators, baby oil filled slip and slides, and object insertions by the Goatse man. Torch bearers will include Lorna Morgan, Ines Cudna, Aria Giovanni, and Taylor Stevens. The one who gets the honor of lighting the big torch shall be Ron Jeremy.
"This will be a shining moment for the adult film industry," said Sherry Tipple, a spokesman for Max Climax Film Group. "We are well on our way to gaining the mainstream acceptance that adult entertainment enjoys in many other countries."