FED UP WITH HURRICANES, MIAMI DOLPHINS MOVING TO WICHITA
By Ralph Hutchinson, Sports Editor
After Charley, Frances, Ivan and Jeanne, the Miami Dolphins of the NFL have had enough. According to an executive secretary of team owner H. Wayne Huizenga, they have decided to move inland where tropical cyclones just don't happen.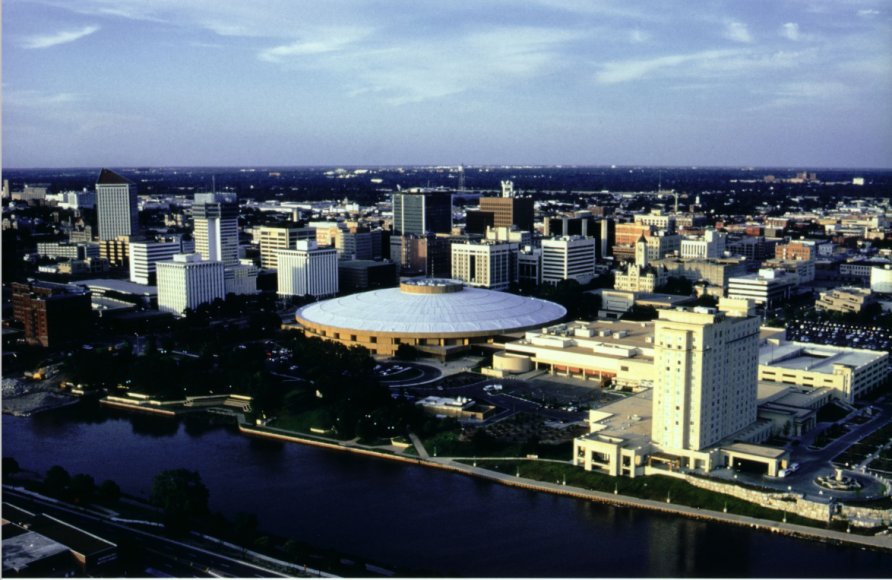 "Mr. Huizenga took out a map of the U.S. looking for a place in the middle of the country, far away from coastal areas and their threatening weather. He picked Wichita, Kansas. It is centrally located, and far from the coast just like we need." She went on to say that the team would finish this season in Miami, and may even be there next year, but would be in Wichita by 2006. "We can't just pick up and move right away, because there is not a good enough facility there yet. The current plan is to renovate Lawrence-Dumont Stadium where a minor league baseball team called the Wranglers play. It will be a big job to make that place ready for NFL Football."
We have spoken to a representative of Wichita City Manager, George Kolb, and were told that they don't expect it to actually happen. While they are indeed a central location, away from the coast, they are really a "big small town," and probably do not have the population base to support the franchise. In addition to that, Kansas city is not far away. "We would love to have them," he told The Uncoveror, "but aren't going to get our hopes up."
Huizenga's office also admitted that the Kansas City Chiefs will certainly have qualms about another team locating so close to their territory, but are confident that Mr. Huizenga and Lamar Hunt can make a deal. "Naturally," a team spokesman said, "The name, Dolphins isn't going to work in Wichita, because they don't have any there, so a new mascot would have to be chosen. A contest to let fans pick the new name is being considered."
There you have it. The Miami Dolphins want to move to Kansas, and get away from Hurricanes. I guess no one told Wayne Huizenga about all the tornadoes.