ATTACK OF THE KILLER TOMATOES TO BECOME A BROADWAY MUSICAL
By Roger Wilcox, entertainment columnist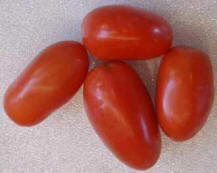 After a show as outrageous as Jerry Springer: The Opera, has musical theater gone as far as it can go into outrageousness? Perhaps not. By this time next year, there will be a live stage production of Attack of the Killer Tomatoes. This information comes directly from an assistant to Andrew Lloyd Weber.

"I was working with Andrew in his office," my source tells me, "and we struck up a conversation about the tomato salmonella poisonings. It reminded me of that crazy little movie, and I started to sing the theme. For a minute, he seemed lost in thought, and then lit up with excitement. He told me that he knew what his next show would be."

My source told me that he laughed out loud thinking it was a joke when Weber told him about Killer Tomatoes Live, but the playwright insisted that the successes of Monty Python's Spamalot and The Producers prove that the public has an appetite for outrageous comedy and farce. "That crazy little movie, as you called it, could be just the thing."

"Andrew immediately picked up the phone and called Tim Rice. By the end of that day, Rice had called Elton John, and several new songs for the production were in the works." Titles so far, according to Weber's assistant include Parachute Man which will be about Lieutenant Wilbur Finletter and No One Knows Who I Really Am, which will be about disguise expert Sam Smith. "They thought they could keep the original theme song and the soldiers' song about fighting the tomatoes largely as they are in the film, but Puberty Love and Love Theme from Attack of the Killer Tomatoes needed some work." He went on to say that another new song would complement the scene where a rude, thoughtless reporter asked Mrs. Williams about her missing husband, and drove her to tears. There is no working title for it yet.

There you have it. Next year, Attack of the Killer Tomatoes will be a Broadway musical. My source tells me that if it is a success, the next one will be Plan 9 From Outer Space.