UNRESTFUL SPIRITS CAUSED SUPER BOWL POWER OUTAGE
By Colleen Smith, Staff Reporter
The NFL, Management of the Superdome, and New Orleans' electricity provider, Entergy have not delivered a definitive answer to why the power went out during Super Bowl XLVII, but I have heard from someone who has an explanation. Renowned New Orleans psychic, Madam Sophia LaRoque says that ghosts are responsible.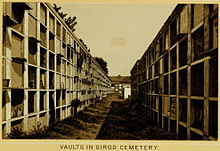 "The Superdome was built over a graveyard," she told me. "Girod Street Cemetery was there. There are unrestful spirits who felt disrespected, and caused this to get the attention of those who slighted them."
She tells me that in the past, ceremonies were performed by representatives of various faith communities before events at the Superdome to appease or suppress these spirits, but since the Saints won Super Bowl XLIV, someone decided that this wasn't needed any more, and it has not been done since.
I asked her if the spirits had anything to do with the 49ers resurgence after the lights came back on, nearly leading to a comeback win, but she doesn't think so. "None of the unrestful spirits I have contacted as a medium mentioned the teams or the outcome of the game, just that they wanted to remind the living of The Crescent City that they are still here, and still not happy about what happened to their remains at Girod Street.
"The spirits are unhappy that they were forgotten. Continued appeasement for what was done to their city of the dead will be necessary, or there will be more incidents." She acknowledges that there were upgrades recently done to the stadiums electrical system, and problems with them will probably be offered as the official explanation, but the problems those upgrades were done to fix had nothing to do with wiring and transformers, but with angry ghosts. A possibility never considered by the Superdome's management, or by Entergy.